Gestational diabetes
Gestational diabetes is a type of diabetes that women can get during pregnancy. Like other forms of diabetes, gestational diabetes can cause high blood sugar, which may result in serious pregnancy complications. The good news is, gestational diabetes can be managed, and pregnant mothers who get gestational diabetes can still deliver healthy babies.
Causes and Risk factors
It is not known what exactly causes gestational diabetes1. It can happen when your body does not make and use insulin, leading to hyperglycemia, or high blood sugar. Sometimes the hormone changes from pregnancy can make it harder for insulin to work. This is called insulin resistance.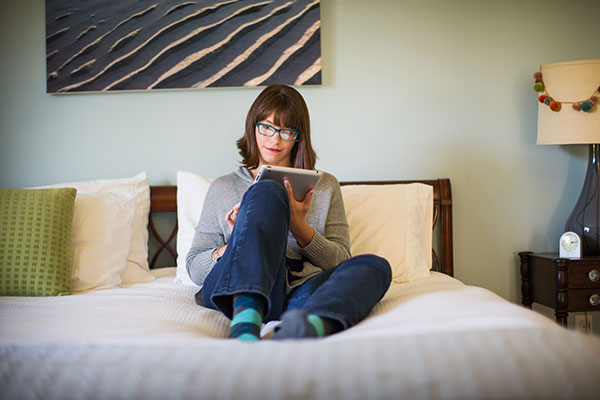 There are certain risk factors that can make you more likely to get gestational diabetes, including but not limited to:
Obesity or overweight
Polycystic ovary syndrome
If you had prediabetes or gestational diabetes before
Lack of exercise or physical activity
A family history of diabetes
Gestational diabetes is also more likely to occur in American Indian, Asian American, Black, and Hispanic women2. If you feel that you may be at risk for developing gestational diabetes, tell your doctor or care team.
Complications
Women with gestational diabetes and their babies can experience several problems during pregnancy and after birth3. Some of these complications may include:
High birth weight: When gestational diabetes is not managed, the baby's blood sugar can be abnormally high, causing the baby to have a high birth weight. If you have a baby with a high birth weight, you may need a c-section. In some cases, the pressure of the larger baby can cause nerve damage to the baby.
Low blood sugar: Babies born to mothers with gestational diabetes can be born with low blood sugar—also called hypoglycemia. In severe cases, this can cause seizures in the baby.
Breathing difficulties: When a mother has gestational diabetes, babies can be born with respiratory distress syndrome, which can make breathing difficult.
High blood pressure: Also called preeclampsia, high blood pressure can lead to swelling in the fingers and toes, and too much protein in the urine. High blood pressure can also cause a woman to have a seizure or stroke during delivery.
Early birth: High blood sugar levels can cause a preterm labor. An extra-large baby can also mean the baby may need to be delivered earlier than the due date.
Treatment and prevention
Making healthy habits now can help you avoid problems when you become pregnant. Staying active, eating healthy, and beginning your pregnancy at a healthy weight are all good actions to take.
If you do develop gestational diabetes, it can be treated. Maintaining a healthy diet and getting exercise can often take care of this condition successfully. Your doctor may also tell you to check your blood sugars daily and may have you take insulin or other medications.