Lumps And Bumps From Insulin Therapy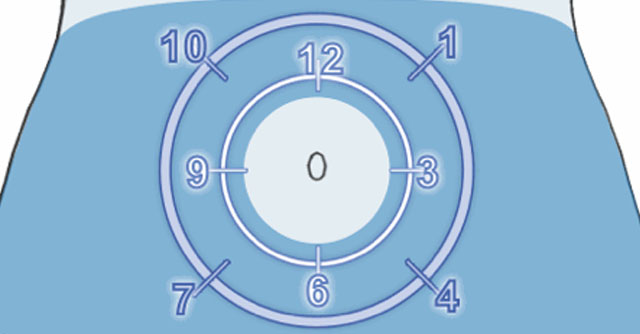 One of the most popular blogs of all time here at The LOOP is on lumps and bumps related to insulin infusion, so we wanted to bring it back to you along with some new tips. [Originally published January 17th, 2012—Updated April 21st, 2020.]
Q. What are these lumps and bumps at my injection sites?
A. Lipohypertrophy is a medical word for a lump under the skin from a buildup of fat at the site of insulin injection or infusion. This comes in the form of lumps or bumps under the skin. Scar tissue, or hardened areas, may also develop at the sites.
This can happen to anyone who takes insulin, whether it's delivered through a syringe or insulin pump. It happens due to the action of insulin on the fat cells because insulin can cause fat cells to increase in size. It's generally seen when someone uses the same favorite spots over and over again, and usually happens in areas easiest to reach (both sides of the belly button and on the sides of the thighs.)
Q. What happens with these lumps and bumps?
A. Delivering insulin into affected areas can affect your glucose control. Since insulin is not always well-absorbed in these areas, you may find that your glucose control is not what you expect it to be. The more damaged the area is, the more likely it is that glucose control will be affected.1 Sometimes these areas have damaged nerve endings and you don't feel a needle going in at all. This is a sign that you should stay away from that spot.
Q. If I need to take insulin, how can this be prevented?
A. If you tend to use the same spots repeatedly then you might want to use one of these approaches to make sure you're spreading out the love:
Use a visual body map. For example, think about an imaginary clock or the letters "M" or "W" on a body part like your abdomen. Trace your finger along this shape and then the next time you poke your skin, try a different spot along your imaginary shape.
Create your own simple method. For example, if you insert a glucose sensor on the right side of your body, then do your next injection or insert the next couple of infusion sets there, too. Then the next time you change your sensor and move it to the left side, insert your next couple infusion sets on the same side.
Use a calendar to keep track. Injections or infusion set insertions on specific days of the week could be done on the front side of your body while others could be on the back. Or maybe you could try to wear infusion sets on the back of your arm when you're more bundled up during the winter or your buttocks more often during swimsuit season. This will allow for longer periods of time for other tissue, or other sites used to heal, too.
You might also want to talk to your doctor about using a new location that you might not have thought of before. If you move to new areas, you may need to test your glucose more frequently since it's absorbed differently and may affect your glucose. If you have been using your abdomen (where insulin is generally absorbed the fastest) and start using your buttocks (where insulin is absorbed more slowly), you may see your glucose values change more slowly.
Here's a guide of some potential areas to give your insulin:
Moving forward, before you inject insulin or insert a new infusion set, take a moment to firmly stroke the areas in a sweeping motion to feel for any lumps. If you find that you have areas on your body that have lumps and bumps, then allow them to heal before using them again. Lengths of time to heal the tissue will vary, but you might want to wait at least a few weeks.  We hope these tips help you. Thanks for reading!
1 Famulla S, Hövelmann U, Fischer A, et al. Insulin injection into lipohypertrophic tissue: blunted and more variable insulin absorption and action and impaired postprandial glucose control. Diabetes Care. 2016;39(9):1486-1492. doi:American Diabetes Association
IMPORTANT SAFETY INFORMATION
– Medtronic Diabetes insulin infusion pumps, continuous glucose monitoring systems and associated components are limited to sale by or on the order of a physician and should only be used under the direction of a healthcare professional familiar with the risks associated with the use of these systems.
– Successful operation of the insulin infusion pumps and/or continuous glucose monitoring systems requires adequate vision and hearing to recognize alerts and alarms.
Medtronic Diabetes Insulin Infusion Pumps
– Insulin pump therapy is not recommended for individuals who are unable or unwilling to perform a minimum of four blood glucose tests per day.
– Insulin pumps use rapid-acting insulin. If your insulin delivery is interrupted for any reason, you must be prepared to replace the missed insulin immediately.
For more information, please visit MedtronicDiabetes.com/isi
Tags:
diabetes
,
infusion set
,
injections
,
insulin
,
insulin pump
,
lipo
,
lipohypertrophy
,
MiniMed 530G
,
MiniMed 630g
,
minimed 670g
,
MiniMed 770G
,
scar tissue
,
type 1 diabetes
,
Type 2 diabetes